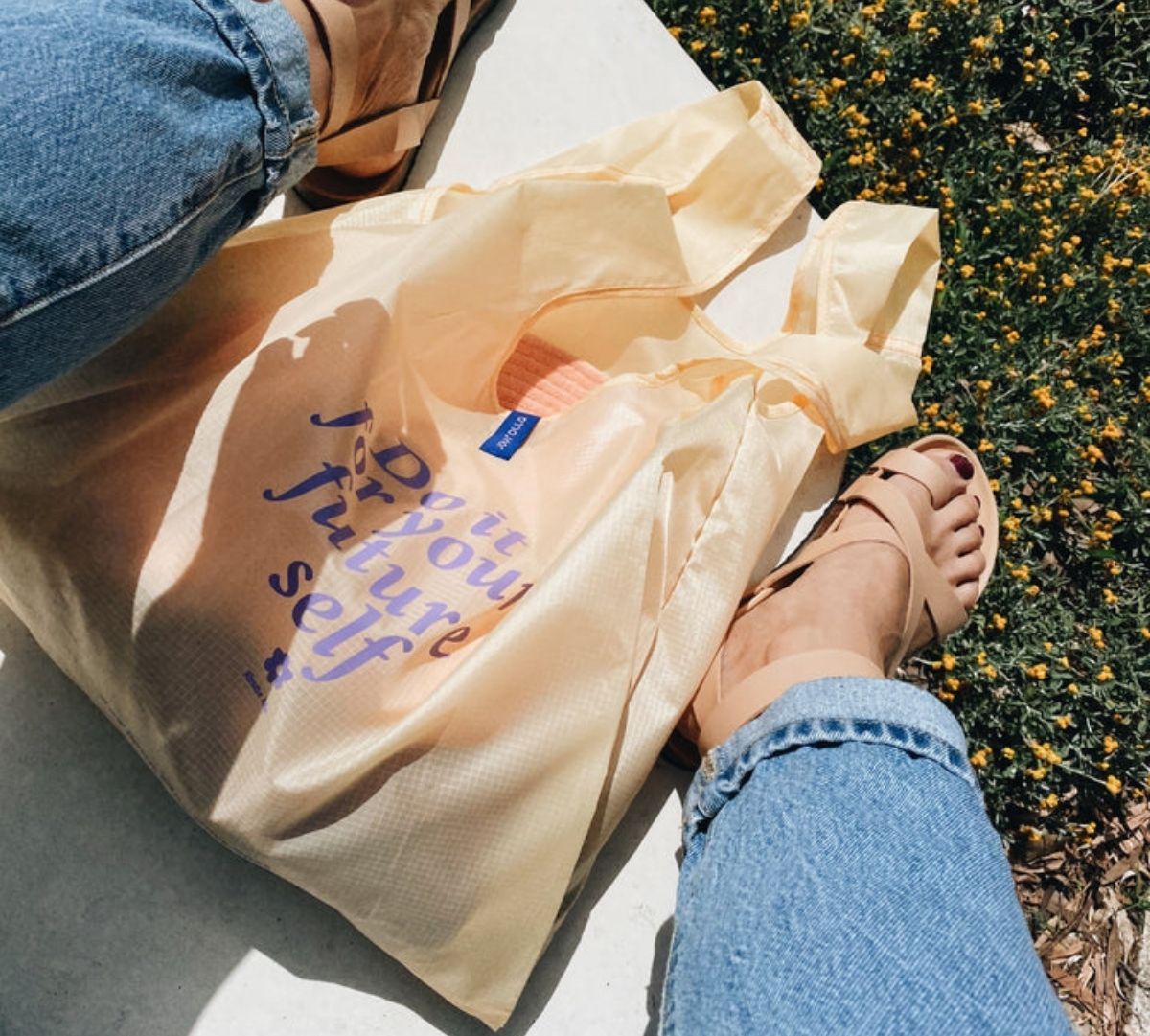 Welcome to our 'Local Highlights' Series. We are shining a spotlight on local Aussie creatives and businesses that not only share our passion for design, but also the importance of sustainability in business today. Discover the ups and downs of running a small business by sharing their story.
Got a local artist or business that would love to be involved? Email us at collab@cove.cleaning.
Hey Marissa! Tell us a little about your business…
Hey, Hey. We make a range of reusable items such as shopping bags, produce bags and the Joyrolla Cart - A Modern day granny cart that will launch later this year.
We create good looking things that won't make our planet wince.
Tell us about the moment you decided to start Joyrolla. What sparked the idea?
The spark was ignited about 7 years ago when we lived in the Sydney city suburb, Glebe. We lived so close to the local shops that it felt crazy to drive and I would struggle home with all my bags slung over my arms and shoulders. I was always a lover of the older generation and their beloved carts, though I couldn't bring myself to use one. I thought surely there was a modern, younger looking cart with utility and good looks, right? I searched around and I couldn't find a shopping cart that was the right height for me, that was well made and fashionable. A few years passed and I found myself with a little more time on my hands, so I was ready to revisit the cart idea. By this time we had moved house and suburb, but again, the whole walking to shops thing was still a problem, so Joyrolla came to life.
Why do you think sustainability is such an important part of a business?
We only have one planet, we need to take matters into our own hands and make small changes and create new habits to make way for the next generation. I think sustainability is a responsibility for any Start Up, wether its the packaging, product or the environmental footprint of the business, it all needs to be considered.
Biggest challenge in starting a business?
Having run a few businesses previously, I have had many challenges over the years.
The biggest challenge with Joyrolla has been creating a new product from scratch, with so many different working parts.
It has taken 3 years to get to the final sample stages, at first I thought we would have product to market within 6 months (this now makes me laugh!)
The biggest challenges have been the shape of our bag, finding the right sustainable fabrics and small MOQ so we don't have too much stock and wastage.
Your most 'high five' moment?
Soft launching our Shoppers and Produce sets at 'The Conscious Space' last year. We sold our first products, it felt like it was all becoming very real.
How do you practice sustainability in your day to day life?
It's still a work in progress and I think that small steps, create big change.
My Huski Reusable coffee cup is my favourite, I carry a set of cutlery/straw in my bag and of course have Joyrolla reusable bags in my handbag and in the car at all times.
I love pulling out my reusable bags out and say a polite 'No' to a bag at the shops. Shopping at bulk food suppliers is a win for me, I buy glass over plastic when I can and reuse the glass jars for my almonds, flour, oats etc.
What's next for Joyrolla?
We will be launching our Joyrolla Cart within the coming months, that is our main focus and we can't wait to see them in the wild
Comments (0)