Not just aesthetics or functionality
We are here to make a difference
Good design has the power to create change. 
We want to use design to shift the culture forward, towards sustainability.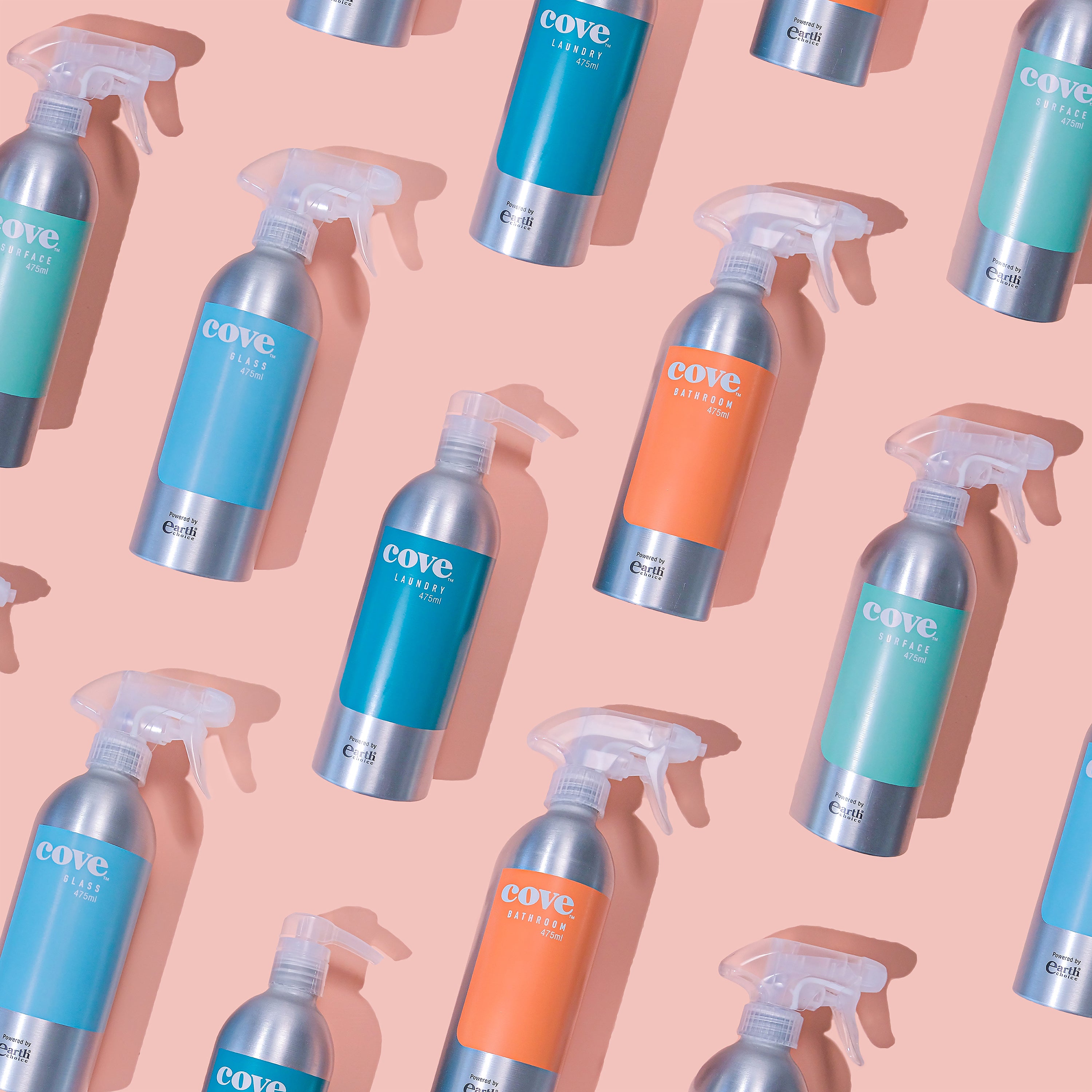 Reusable Bottles
Our bottles are designed to reuse. Again and again.
Heavy duty aluminium and high quality dispensers- they weren't made to throw out.
Why Aluminium?
Aluminium is infinitely recyclable and recycled at a very high rate in Australia. Around 12% of plastic is recycled in Australia.
Compared to 90% * of metals. We know which one we prefer.
*National waste report 2018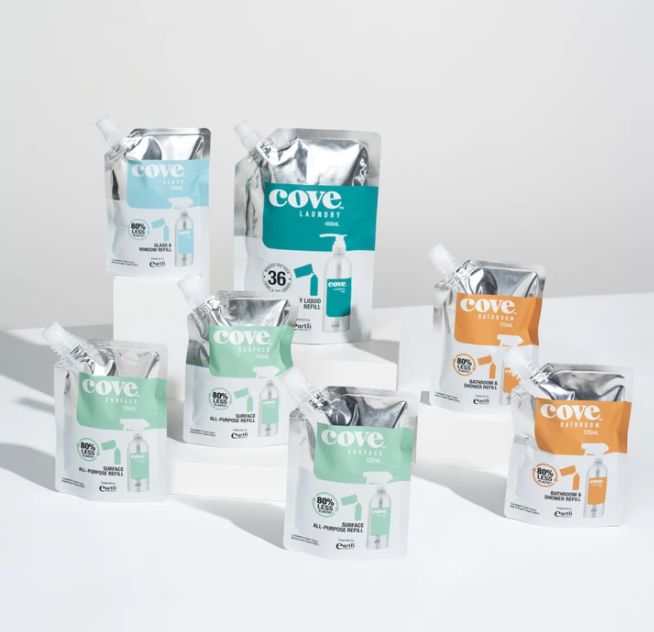 Refill System
Our pouches are designed to reduce waste.
80% less plastic compared to a standard bottle.
Our challenge is that it's very difficult to hold liquids without using some kind of plastic. Unfortunately cardboard doesn't cut it.
So after much research, we developed the best option available - let's use far less plastic!
Made from a blend of aluminium and other low density materials, our lightweight pouches tread lightly on our environment too.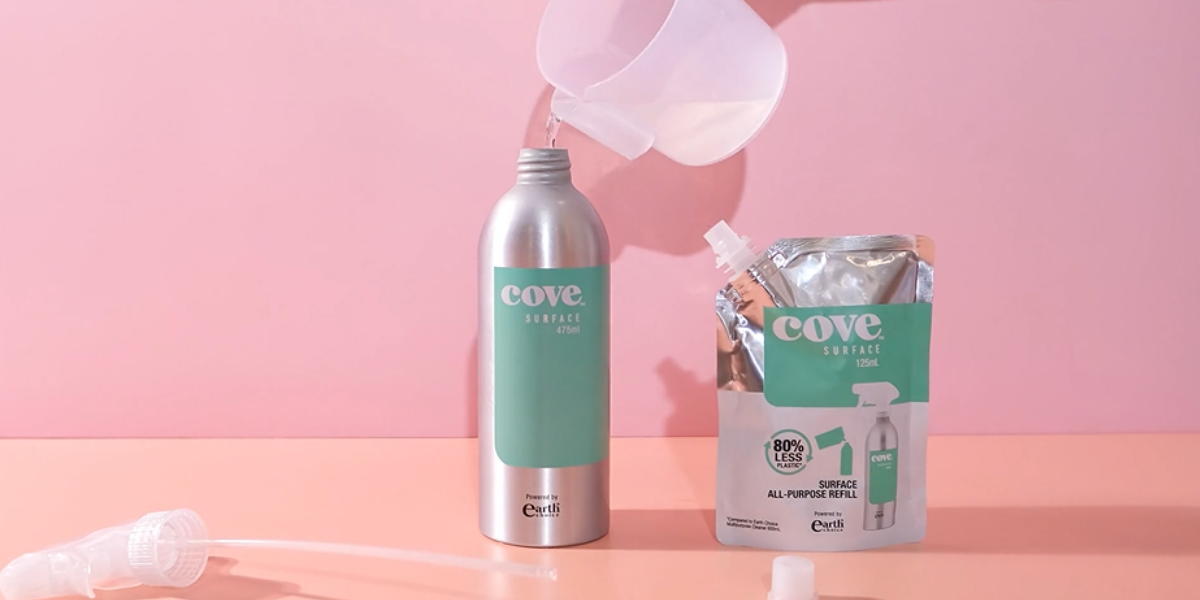 75% Less Water
Did you know that most cleaning products can contain up to 90% water?
Our clever chemists have designed a system that allows you to simply use the water from your tap, instead of us shipping it to you!
Our refill pouches contain more active ingredients and at least 75% less water compared to normal cleaning products, which helps to reduce emissions in transport as we are shipping less water around the country.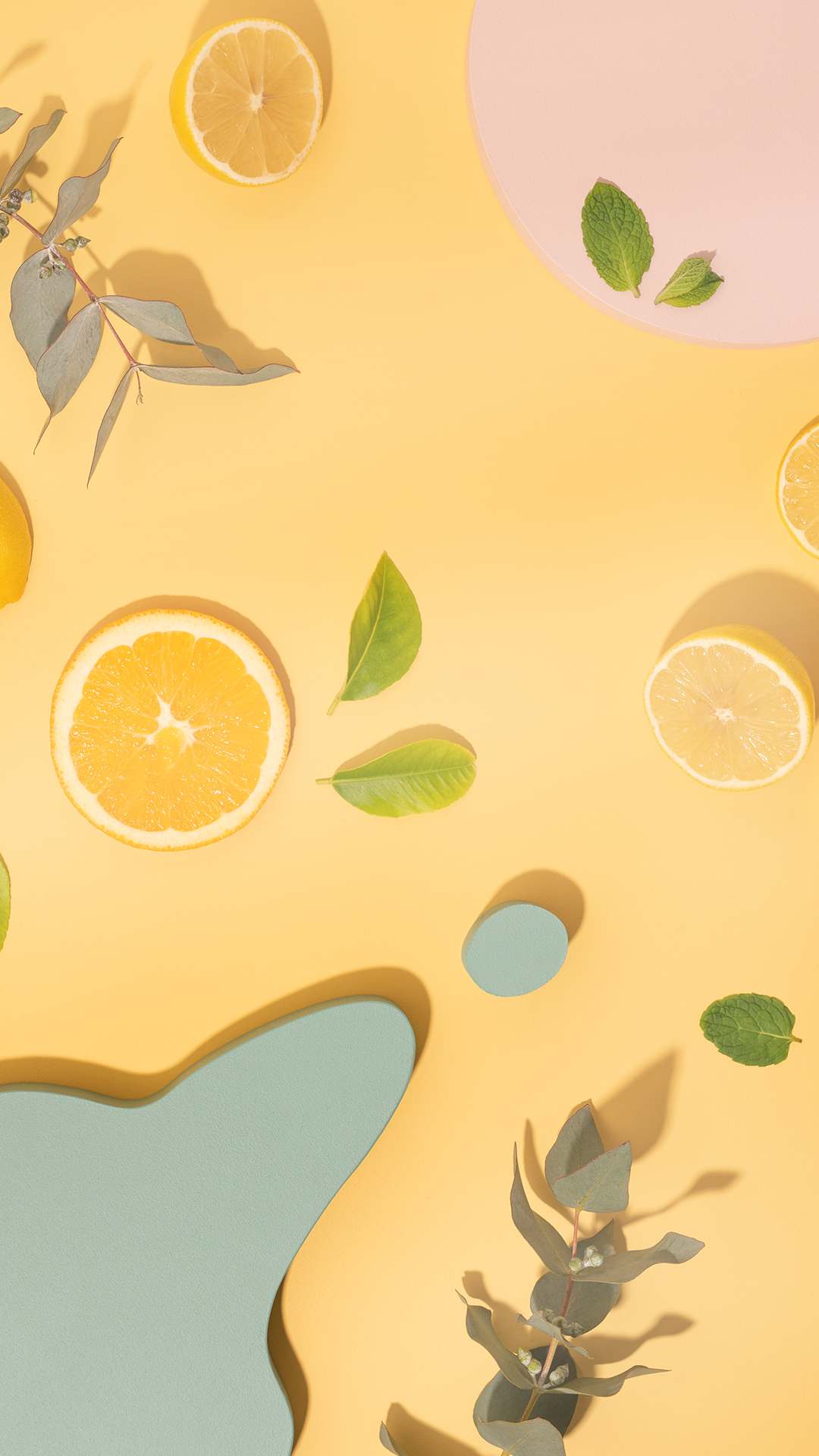 Plant-Based Ingredients
Most cleaning products are made from petrochemicals
Petrowhat? Chemical compounds made from fossil fuels like petroleum, gas and coal. Not Cove.
We think it makes more sense to derive our active ingredients from renewable sources like plants instead.
We've got some pretty clever scientists that work hard to ensure we have the latest in green chemistry.
Also, we use no synthetic fragrances. Just the wonderful scent of nature.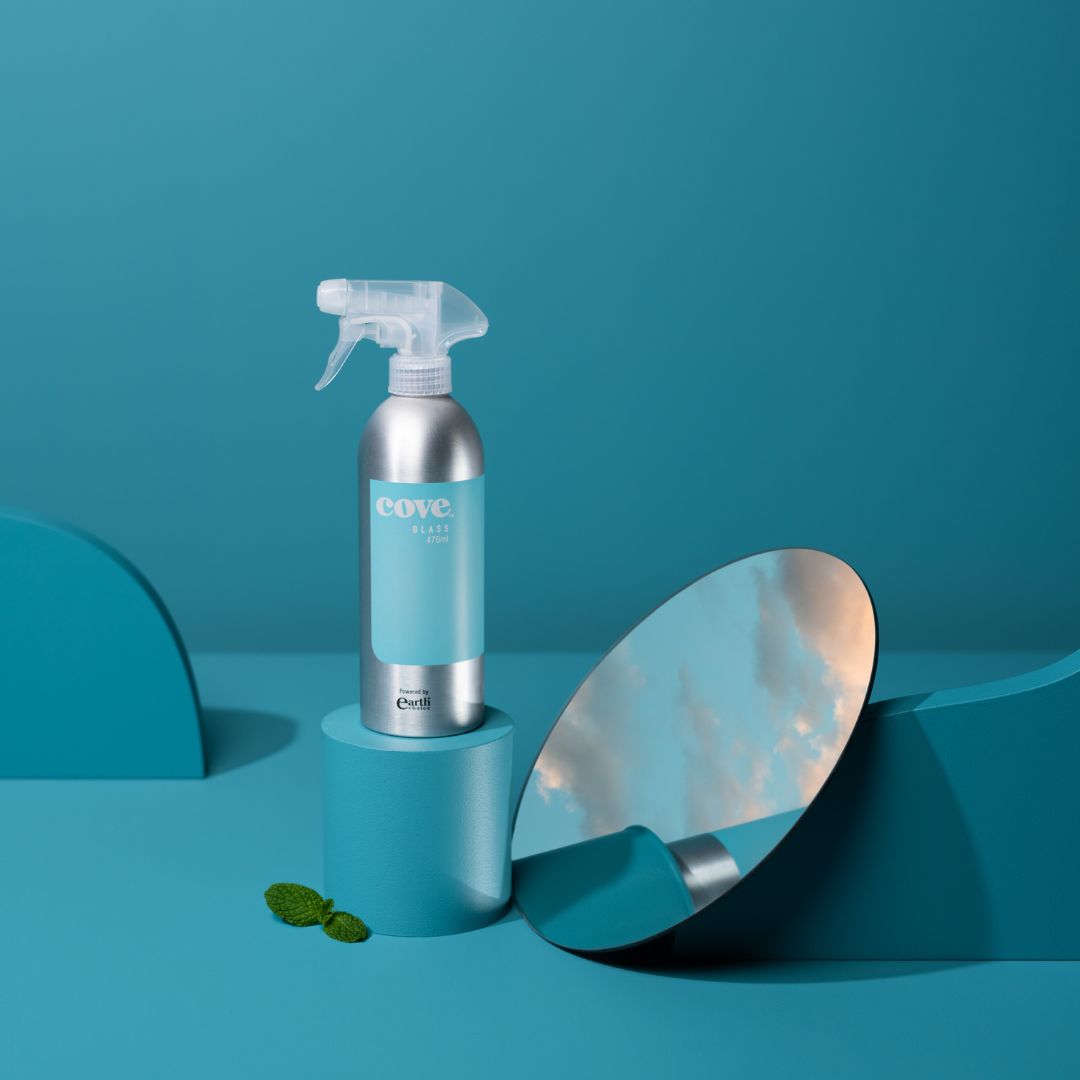 Renewable Energy
Yep, our local manufacturing site uses solar energy.
In fact, we have one of the biggest privately owned solar installations in Australia.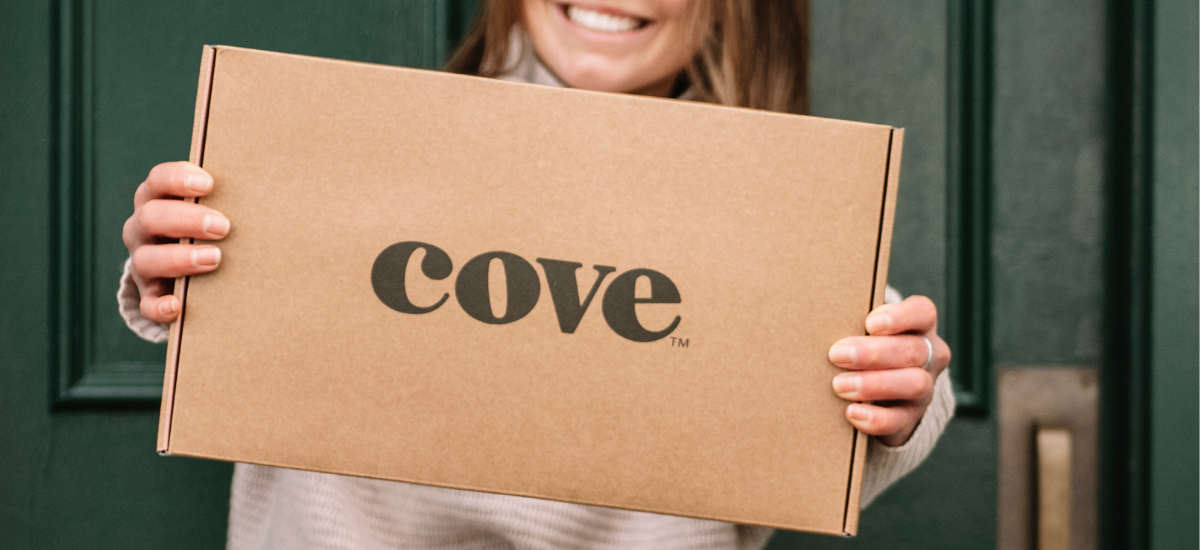 Made Locally
In Ferntree Gully, Victoria.
And we source most of our materials locally too, where possible.
Not only does this contribute to our economy, but helps reduce our transport emissions too.