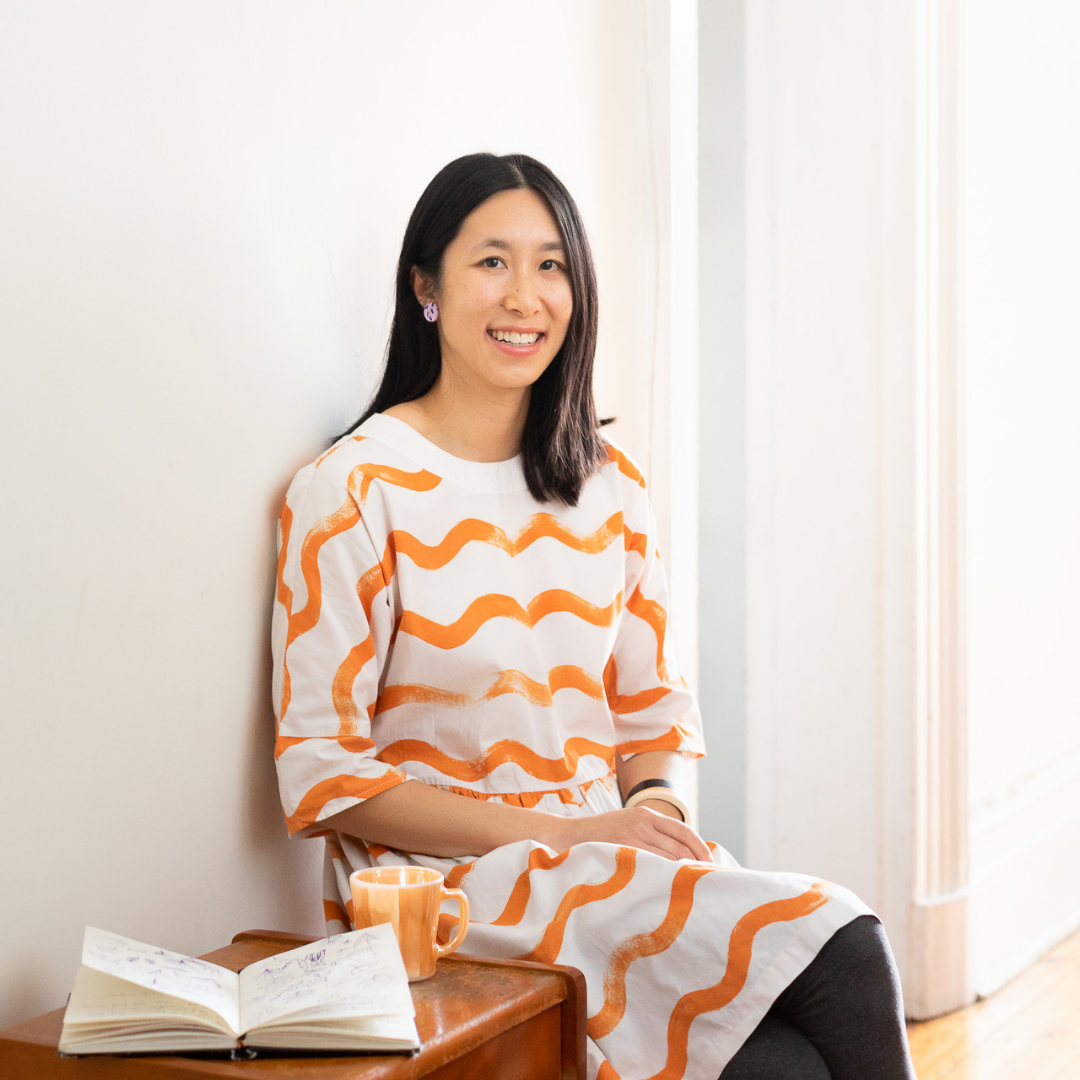 Welcome to our 'Local Highlights' Series. We are shining a spotlight on local Aussie creatives that not only share our passion for design, but also the importance of sustainability in business today. Discover the ups and downs of running a small business (during COVID!) and support local artists by sharing their story.
Got a local artist that would love to be involved? Email us at collab@cove.cleaning.
Hey Beck! Tell us a little about your business...
Hi! I'm a surface designer and maker from Melbourne and my business is called Fabric Drawer. I design a lot of patterns (as well as illustrations and hand lettering) which I then license to clients or I use on my own range of fabric and paper products. Some of the products I've had my work feature on include fabric, scarves, umbrellas, stickers, dish cloths and bags. The possibilities are endless and there are some great brands out there looking to collaborate with designers. I also do markets around Melbourne (which have been on hold for the past two years) where I showcase my work on my own products. I sew up my fabric products and have a range of products that get manufactured in small runs.
Your designs are full of colour and beautiful floral prints, where do you get your inspiration? 
A lot of my inspiration has come from travel and trips in nature around Melbourne. Colour plays a big part in my designs; a pattern can be dramatically enhanced (or look very ordinary) depending on the colour palette used. I have a certain set of colours I'm drawn to and tend to feature in some way in many of my prints.
Why did you decided to make sustainability such a strong focus for your business?
Sustainability is something that has become more important to me in my own personal journey and that has naturally flowed into my business. It's great to make beautiful products, but there are resources involved to make the raw materials and you have to also think about what happens when someone disposes your product. It's hard to avoid waste, but I'm always trying to find better ways to do things that minimises the impact on the planet.
Running your own business can be tough- what's been your highlight and lowlight so far?
I don't work on my business full-time - I work part-time and I also have kids. I think it's good to show that running a business can look different for everyone. Working with some great brands over the years have been a highlight and also when I'm at a market and someone chooses to spend their hard earned money on my products is a great feeling. I felt like I had a bit of momentum coming into 2020, so COVID really put a stop to a lot of things I had planned, but I think things will eventually turn around. I have to remind myself that being able to have a business is it itself a privilege. 
Dream collab partner?
One of my dream collabs ever since I started creating patterns was a fabric range with Cloud 9 fabrics. After quite a few years, I've finally got my first fabric collection with them that should be in stores early next year. I would also love to see my work on bedding!
How do you practice more sustainable living in your day to day life?
Swapping to more eco-friendly versions of day to day items (like Cove) has really helped set the wheels in motion and also for me to realise that a sustainable lifestyle doesn't have to be difficult or really expensive. I'm also more intentional with my purchases and focus on living with less. I find when you don't buy new things all the time, you seem to desire them less. 
Got any tips for someone trying to be more eco conscious?
Start small. Like swapping a plastic toothbrush to a bamboo one. Or bringing your own reusable produce bags or coffee cup instead of grabbing the single-use ones. There are so many eco-products out there we are spoilt for choice, so you do need to do a bit of research. If I can try an eco-friendly version that is locally made, I'm always willing to give these a go. And also ask yourself if you really need that new item… sometimes you can do without it or find a second-hand alternative?
You can find out more about Beck and her business on her website Fabric Drawer or give her a follow on Instagram.
Comments (0)