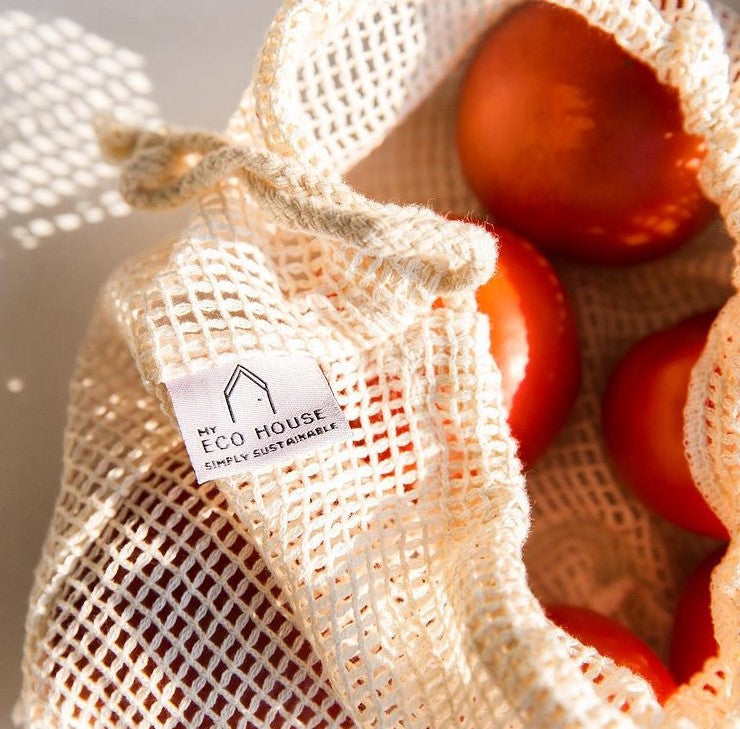 This month, we thought we would do something a little different. We have teamed up with our good friends at My Eco House. 
My Eco House is all about replacing single use plastic household items with sustainable (and really good looking) alternatives. Go check them out!
Want to try and live a more plastic free life? You've come to the right place.
Just like Barbie Girl anthemed back in 1997, life is plastic; it's fairly unavoidable and not as fantastic as she made it out to be... 
Choosing to live plastic free means you'll often be selecting the least convenient choice in your day to day. But over time, these decisions will become a habit. You'll learn to be more prepared and planned, and you'll also consume a lot less harmful plastic and save some money along the way. 
Plastic is bad for the environment on every level. Not only does it pollute waterways and create excess landfill, but plastic uses a ridiculous amount of resources just in order to be manufactured. 
Each year, the average Australian produces 1.5 tonnes of plastic waste a year. And even though recycling is a fairly standard practice across the country, there's some plastics that can't be recycled because of their chemical composition. These are the plastics you need to try to avoid. 
There's no better time to be more environmentally conscious, and choose those plastic free options. Plastic free living can be a big adjustment. So let's take this plastic free momentum to the next level with our top eight tips. 
Start small, take your time and build on your new good habits one-by-one. 
REUSABLE WATER BOTTLES
Let's start off with plastic water bottles. They are everywhere and one of the most common plastic items in the world. One of the easiest ways to become more eco-savvy is to invest in a refillable water bottle. It not only keeps you water fresh for longer, but dramatically decreases the amount of plastic you would consume in a week. 
You're also going to save some pennies in the long run. A great benefit of trying to live a plastic free life. 
COFFEE CUP
How many coffees do you purchase in a week? One a day on your way to work? A couple every weekend to help cure a slightly sore head? If you regularly find yourself buying takeaway coffee, invest in a thermos or keep cup. Avoid adding to the styrofoam and plastic-lined cardboard pile! 
Although a lot of coffee businesses are becoming slightly more environmentally aware, and producing biodegradable coffee cups - this is only a few establishments. To be on the safe side, take a reusable coffee cup along for the ride. 
Added bonus: a lot of places will reward you for being such an eco-friendly warrior and offer you a slight discount on your flat white. 
Pssst, we'll let you in on a little secret too - My Eco House have water bottles and keep cups in our product pipeline, so keep checking in for when these land! 
BAMBOO TOOTHBRUSHES 
Never heard of a bamboo toothbrush before? Take a look at these bathroom-beauties. 
The major advantage to the humble bamboo toothbrushes is the sustainability of them. Compared to your normal plastic toothbrush that's made of a material that requires lots of energy for its processing and is essentially non-biodegradable since their degradation takes a lot of time. 
Bamboo plants take very little time to grow per day. Some fact books even go as far as to call the bamboo tree the fastest growing plant on earth. With its anti-microbial composition, bamboo plants do not have the need for fertilizers or pesticides for growth. That is, bamboo toothbrushes all use only organic materials for their build.
BYO BAG 
Want another tip on how to live plastic free? The retail industry contributes to a huge amount of plastic pollution in Australia alone. If you don't want to add fuel to the fire then always try to remember to take your own shopping bag to the shops with you. 
Whether that's mesh, canvas or reused plastic bags 'for-life', anything is better than investing in new plastic bags every time. 
Did you know:
You can recycle any soft plastics you do accumulate in the collection kiosks in Coles and/or Woolies! 
DITCH THE CLING WRAP
Cling wrap can be made from harsh chemicals that can be bad for you. 
For with this next tip you are saving yourself, and the environment all in one! Invest in some good, air tight storage containers that are both microwave and freezer safe. This is good for storing leftovers in the fridge or taking your lunch to work with you. 
You can also get reusable wax-lined cloths that work the same way as glad wrap, and look great too – these are usually made from organic bees wax.
DITCH THE STRAW
In Australia, 10 million straws are used every day. That's just over 3.5 billion a year! Most of which are either never actually used. Plastic straws represent 7.5% of all reported plastics, which is a figure that's doubling year on year. 
They may seem small and harmless, but they accumulate incredibly quickly. If you have to drink with a straw, try to reuse it over the course of your night. Even better, invest in a reusable straw, like the beautiful stainless steel ones at My Eco House. We've found the stainless steel straws are a bit more durable and cleaner, as glass isn't the safest thing to carry around in your purse and the silicon straw can smell at bit funky!
BYO CUTLERY 
Plastic cutlery is another plastic item that's used on a large scale across the world. It's everywhere, and most of it can be used only once. 
It's been reported that billions of forks, knives and spoons are thrown away each year. They can take centuries to break down naturally. The Ocean Conservancy lists cutlery as among the 'most deadly' items polluting the oceans and endangering sea turtles, birds and mammals.  
That's why you can get bamboo cutlery at My Eco House. They are light-weight and can fit into your bag so you can take them with you wherever you go. 
RECYCLE PROPERLY 
Don't worry, it's not just you. Most people still don't know what they can and can't recycle. 
A simple rule, most papers, plastics, metals and glasses can all be recycled. But there are a few exceptions and rules for special handling.
All paper and cardboard can be recycled (NO TISSUES!) 

All rigid plastics can be recycled. Just n

o soft plastic, e.g. plastic packets or styrofoam. These get recycled through REDcycle.

Glass jars and bottles of all colours can be recycled. But no glassware, oven-proof glass or light bulbs please. 

All metal containers and household items can be recycled
And there you have it, a few small changes you can make in your day-to-day life that will help you live a little more plastic free. 
Love,
Minnie at MyEcoHouse
Comments (0)